Dress To Impress: Naughty Nautical!
All aboard for our Naughty Nautical Burlesque Cruise happening THIS Saturday January 6th!
You've got your tickets, now what to wear?! We've compiled a list of ideas and inspiration that will definitely float your boat!
Well Hello Sailor!
Be a vintage navy sailor or sailorette! Or perhaps you're captain of the fleet? You're only in port for one night, so get ready to make the most of it!
Key themes: White & navy with touches of red & gold! Navy hat, neck scarf, nautical stripes.
View examples of sailor costumes here!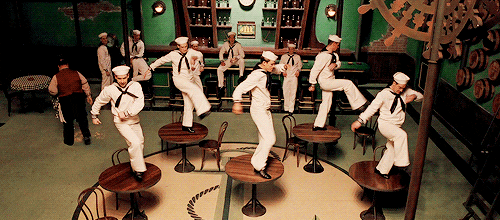 Channel your inner Gene Kelly & Fred Astaire in the classic film "On The Town"
Always wanted to be a Gil Elvgren pinup? Do it sailorette style!
Yo Ho Ho & A Bottle Of Rum!
You can't sail the high seas without running into a pirate every now and then... Whether your a sea buckaneer or a busty tavern wench, practice yar best pirate voice and get ready to find that buried treasure!
Key themes: Eye patch, skull & crossbones, pirate hat, play/toy swords, muscats & hooks, ruffled white shirt.
View examples of pirate costumes here!
You can't go past ol' Captain Jack as inspiration!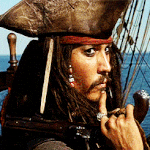 Or perhaps you're a captain with a debonair flair like Captain Hook
Beaches Ain't Ready
Grab those red swimmers & practice your slo-mo beach runs. Get naught nautical BAYWATCH style! If you're lucky enough someone might need resuscitating...
Key ideas: Red & yellow, sunglasses, whistle, paddle board
View examples of Baywatch costumes here!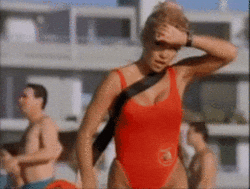 Under The Sea
Who says the folks on the boat have all the fun? Grab your tail and a clam-shell bra and try your hand at being a Mermaid or Mer-man at the Naughty Nautical Burlesque Cruise! Or perhaps you'd like to be a divine tropical fish or creature from the black lagoon?
Key Idea: Clam-shell or star-fish bra, shells, fish tails, glitter, long wigs, toy tridents
View examples of under the sea costumes here!
Be King Triton for the evening!
Got some other great costume ideas? Let us know! Even better... show us on the cruise! We look forward to partying with you shortly.
The Burlesque Showboat xx