Dress To Impress: The Great Gatsby Cruise
A little party never killed nobody...And the simply divine and oh so fabulous Great Gatsby Burlesque Cruise is happening THIS Friday night! There's still time to grab your tickets here if you haven't already - Come celebrate like it's 1923!
Now for the fun part... Whatever shall I WEAR?! We've put together some style inspiration straight out of one of Jay Gatsbys house parties...
If you're looking for great costume ideas we suggest Blossom Costumes for lots of great costumes & accessories (under no obligation, we just think they're great!) - Check out their 1920s costumes here!
That Old World Charm
Who doesn't love some vintage glamour - 20s style! Gents in suits, ladies swathed in opulent dresses with touches of fur, sparkles & pearls. Have your best Daisy Buchanan moment!
Key ideas: Long strands of pearls, furs, sparkles, feathers, suits & bow ties
Flapper Dames & Dapper Gents
Want to be less toff of the town and more down and dirty in the speakeasy? Be a flapper ready to Charleston the night away...
Key idea: Bobbed hair/wigs, fringe, feathers, 20s headbands, fishnets, flapper coats, telescope cigarette holder. For the lads - bow ties, suspenders, boater jackets.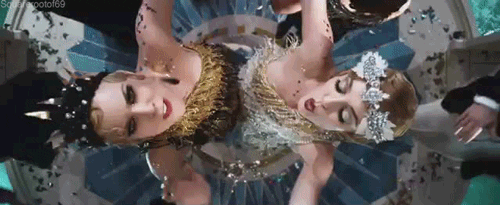 Prohibition Mobster
Feeling a little gangster? Like the idea of running the prohibition trade in town? Channel your inner Al Capone for the night and be a 1920s mobster.
Key ideas: Fedora hats, pinstripe suits/shirts, vest, cigar, toy/play machine gun, spats, suspenders
See you this Friday for a whole lot of bubbly & burlesque... Start practicing your Charleston!
The Burlesque Showboat Xx